Chongqing Weather & Climate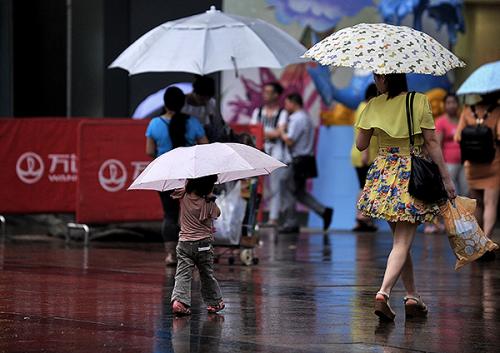 Overview
Chongqing has a humid subtropical climate with the two-season monsoonal variations typical of South Asia. As one of the "Three Furnaces", the summer season is amoung the hotest in China, with highs of around 33 °C (91 °F) in August, in the central portions of the city. Yet even in the hottest weather the wind is often cool, making such high temperatures more bearable. Winters are fairly mild, but damp and overcast; average January highs are 9.5 °C (49.1 °F). Its location in the Sichuan Basin causes Chongqing to have one of the lowest sunshine totals annually in China.
Best Time to Visit
♦ Spring (March to May): Chongqing spring, temperature is appropriate and joyful. It is very suitable for viewing natural scenery in spring. Spring temperature is instable, and there is large temperature difference between day and night.
♦ Summer (June to August): Although the summer heat is high, but eating hot pot in summer to is a kind of enjoyment. Because Chongqing summer is so hot, so choose summer to travel tourists have better bring some medicine for preventing heatstroke, such as Ageratum Liquid, ageratum rheo-camphoradin, etc. And if you eat hot pot in summer, remember to bring some medicines to cool you off.
♦ Autumn (September to October): During late summer and early autumn, Chongqing often accompanied by silence rain at night, thus there is "Evening Rain in Bashan Mountain". Although the scenery is not as good as two season's natural beauty in spring and winter, but also can experience the feeling of unique artistic conception of poem "the patter of evening rain in Bashan Mountain filled the autumn pool". Autumn is overcast and rainy, cool. And because of the fog is heavy, the mountains are mist-shrouded, therefore Chongqing is known as the "foggy city".
♦ Winter (November to next February): And in the winter because of rain and snow weather day is less, so also it is a good time to travel. And Chongqing in the winter is the time when wintersweet flower in the Nanshan Mountain open, standing on the hill there is fragrance of flowers. The weather of rain and snow in the winter is less, but more foggy days.
Dressing Tips
♦ Spring (March to May): the average temperature in March is 11 to 18 degree, and the average temperature in April is 15 to 18 degree. Recommending wearing T-shirt, jeans and other cozy clothe during the daytime, and wearing windcoat, jacket and light sweaterin the morning and evening.
♦ Summer (June -August): temperature in summer is very hot with strong sunshine. Sun protection is necessary, such sunglasses, hats, umbrellas, etc. T-shirts with skirts and shorts are the best choice for summer when the temperature can be rather high. Summer is the rainy season, but even it is raining, you won't feel cool. If you worry about rainy days, you can bring blouse.
♦ Autumn (September to October): autumn is windy and cool. Temperature difference is a little large. So a thick coat is necessary.
♦ Winter (November to February): the average temperature in winter can be between 7-13 degrees. Winter is cold and moist; recommend wearing suit, coat, jacket, sweater etc. to keep warm.