Guizhou Transportation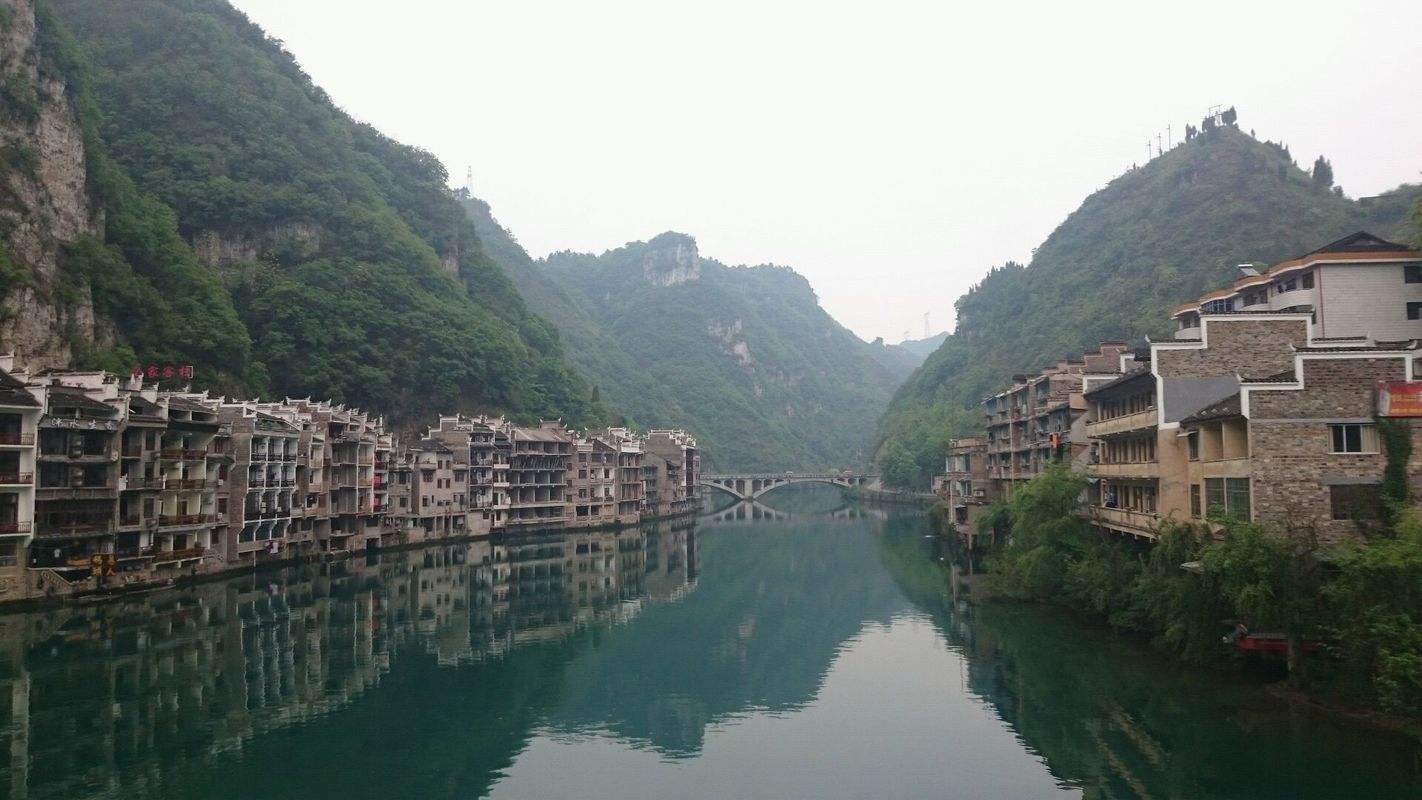 Overview
All the major attractions and tourist sites are connected by expressways or highways in Guizhou. Since there are more than 30,000 kilometers of highways in Guizhou, which constitute a highway netwoer with Guiyang and linking up all the other cities and counties within the province, it is convenient to get around Guizhou province by car. But some smaller places and villages have poor roads and your patience is needed in this case.
Flight
Guiyang, the Capital of Guizhou Province has flights to 50 inland cities even to Hong Kong, Macau and Bangkok. The air port (贵阳龙洞堡国际机场Guiyang Longdongbao International Airport) is only 12 km to the city center. To get there, passengers can take the shuttle bus between the airport and the CAAC Ticket Office at the junction of Zunyi Lu and Qiangyun Lu. The bus runs daily every 30 minutes from 8:30am to 18:30pm. The bus fare is RMB 10yuan. Tel: 0851-5983000. If you take a taxi, the fare is about RMB 40-50yuan between the airport and the city center. Airport Hotline: 0851-5498908
Railway
Guiyang acts as the transport hub of Guizhou Province. Transport links depend mainly on the rail system. Four railways pass through Guiyang connecting to Chongqing, Chengdu, Liuzhou of Guangxi, Kunming and Zhuzhou and of course major cities such as Beijing, Shanghai, Nanjing, Hangzhou, Guangzhou, Wuhan, Zhanjiang and Beihai and so on.
Guiyang Train Station is located in the downtown area. From there, buses No. 1 and 2 are available for your convenience. Tickets can be purchased six days in advance. Railway Station Inquiry Number: 0851-8181222; Inquiry Number of the ticket office in Ruijing Nan Lu (South Ruijing Road): 0851-5802259

Currently, Guiyang has six special trains to some famous tourist cities: Maotai (Guiyang - Beijing 贵阳-北京), Fanjing Mountain (Guiyang - Liupanshui 贵阳-六盘水), Huangguoshu (Guiyang - Yuping贵阳-玉屏), Zunyi (Guiyang - Zunyi贵阳-遵义), Wuyanghe (Guiyang - Yuping贵阳-玉屏) and Huaxi (Guiyang - Kunming贵阳-昆明).

Long Distance Bus
By long-distance bus in Guiyang, tourists can reach Hunang, Guangxi, Yunnan,Guangdong, Sichuan and nearly all corners of Guizhou Province as both national highways and expressways connect the city. There are eight long-distance bus stations in Guiyang City but the four in below are the most important stations for the foreign tourists:
1. Guiyang Tourist Bus Station

Chinese Name: 贵阳旅游客运中心车站
Chinese Pinyin: Gui Yang Lu You Ke Yun Zhong Xin Che Zhan
Location: No. 278, Beijing Lu
Tel: (0851) 6509810
Description: The station opposite Qianling Dasha (Qianling Building) deals with tourist bus services only and operates from 7:00 to 20:00. Buses from here mainly serve tourist attractions in Guizhou such as the Huangguoshu Waterfall (two hours), the Dragon Palace Cave Scenic Spot, Zhijin Cave Scenic Spot and the Fanjing Mountain.
It is important to check the exact time of your bus as, though some buses run every 30 minutes, some run only once a day. You can get to the station via public bus Nos. 1, 2, 10, 12, 13, 16, 23, 61 83 87 and 37.