Jiuzhaigou weather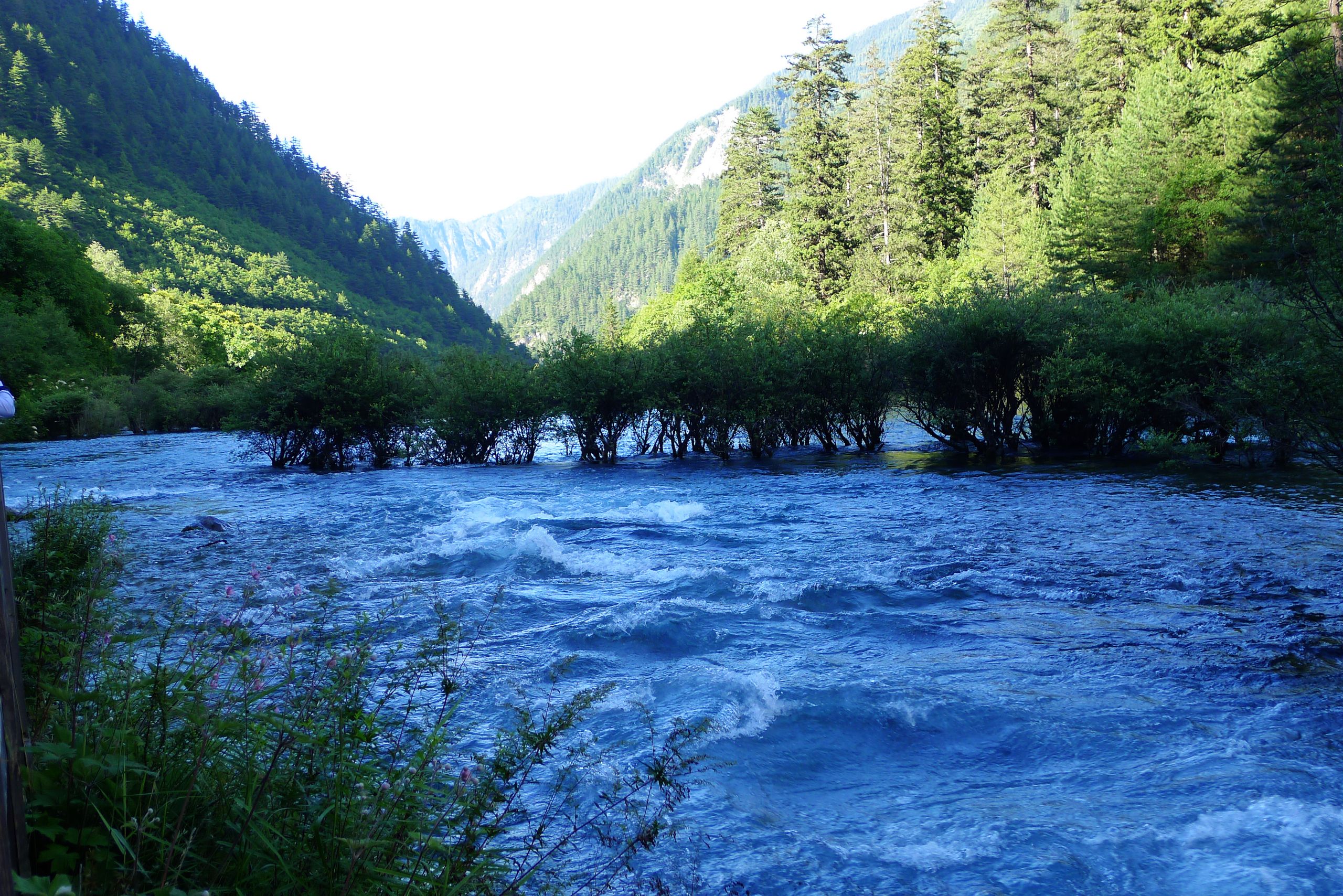 Overview
Jiuzhaigou weather in four seasons offers distinctive gorgeous views. At the end of spring and beginning of autumn, Jiuzhaigou is most visited by large number of tourists compared with other time.
Best time to visit
The best time to visit Jiuzhaigou is October but it is little crowded. In the late autumn, trees on the mountain take on different colors which are reflected in the lakes so the multi-colored lakes appear. This period is also the best time to travel to Jiuzhaigou. Because of the changeable of Jiuzhaigou climate, you should check the Jiuzhaigou weather in advance.
Jiuzhaigou in Four Seasons
Spring
Temperatures in the spring are quite low and changeable, and they average from 9 °C (48 °F) to 18 °C (64 °F). Since Jiuzhaigou is on a plateau, the ultraviolet radiation is strong and we recommend that you bring sunglasses and sunscreen. A jacket and a light sweater are also necessary.
During the spring, you can experience the purest Jiuzhaigou, as everything begins to turn green and the area is filled with different layers of colors. The birds also return from the south and start chirping.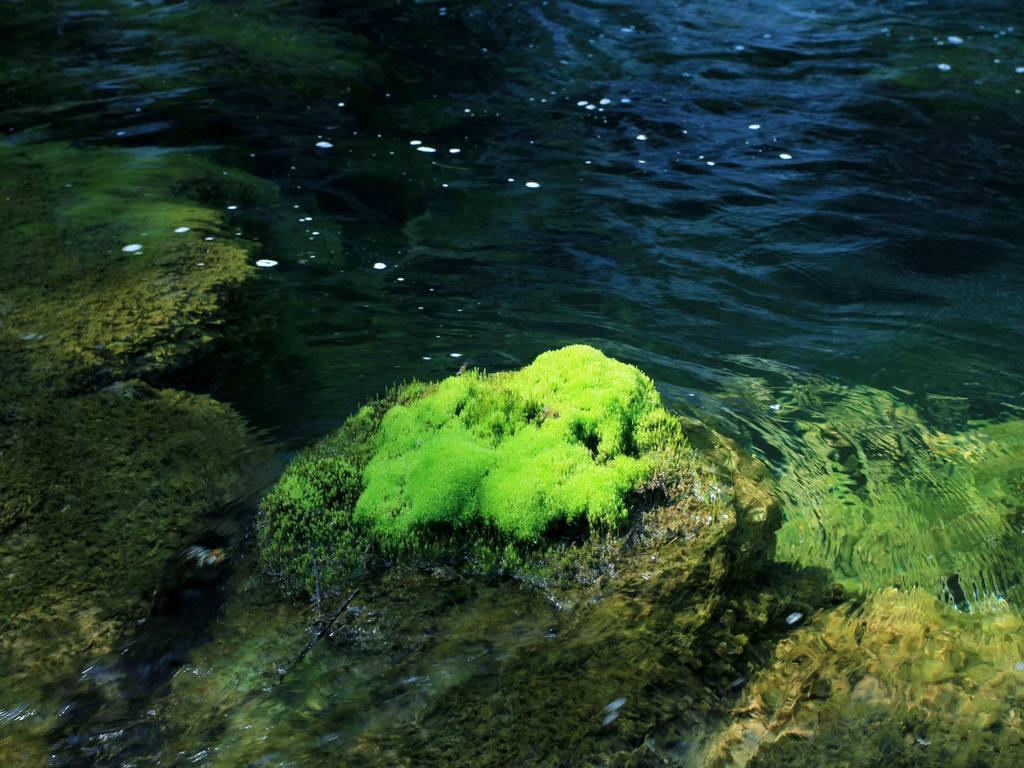 Summer
Summer is a booming season, as the trees turn greener and flowers dot the bushes. There is a big temperature difference between day and night, as the temperature during the day ranges from 19 °C (66 °F) to 22 °C (72 °F) but decreases to 10 °C (50 °F) at night. Long sleeve shirts and jeans are suggested for Jiuzhaigou during the summer, and a light jacket, sunglasses, sunscreen, and an umbrella are necessities since it rains quite often in the summer.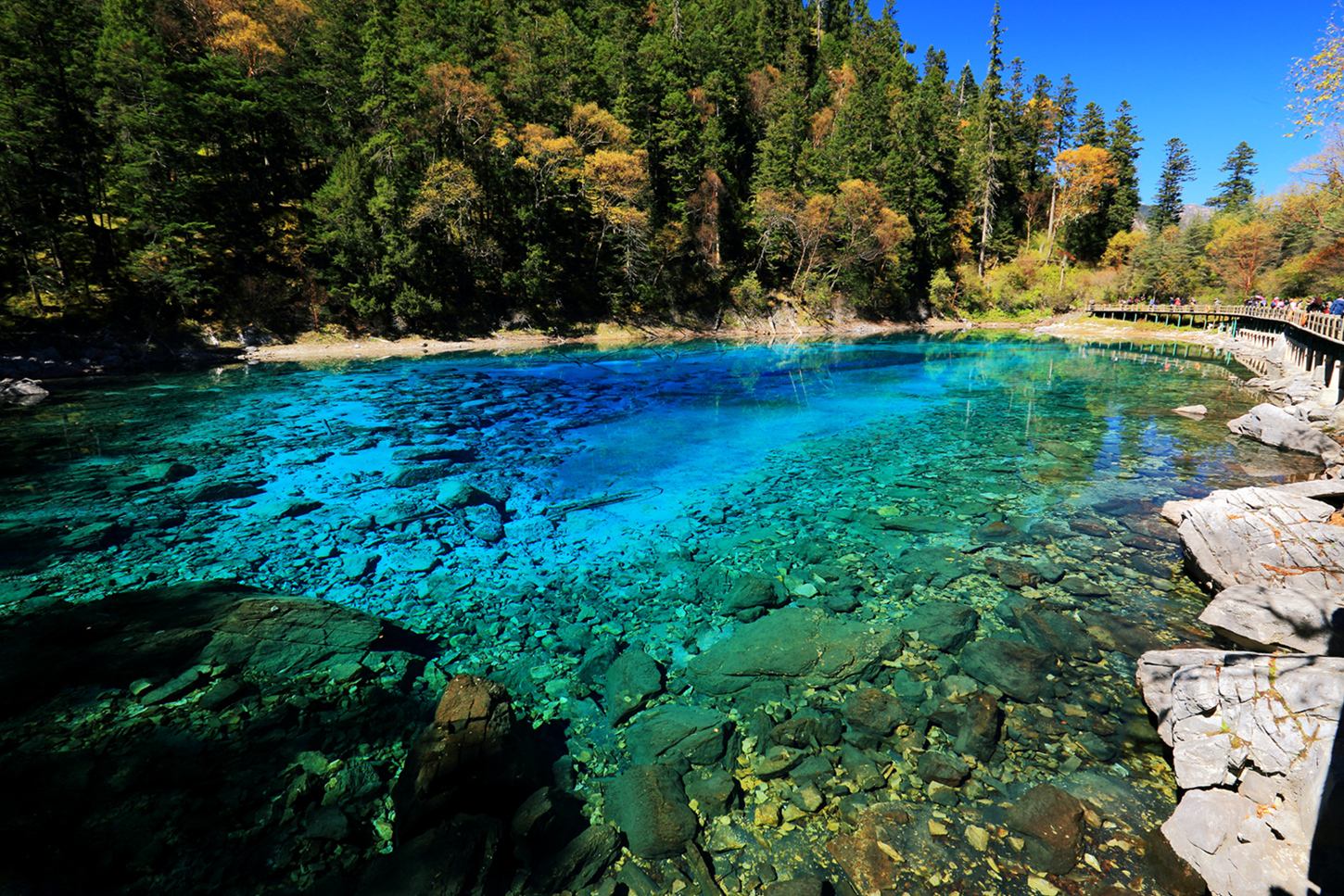 Autumn
Red and yellow are the main colors in Jiuzhaigou during the autumn. The fiery maple leaves, the yellow leaves of the smoke trees, the green and luxuriant forests covering the hills, and the blue lakes like sapphire lying between them… the views in Jiuzhaigou during the autumn are just like a painting.
Temperature differentials between day and night are larger than in the summer, as it is around 18 °C (64 °F) during the day and falls to below 8 °C (46 °F) at night. We recommend that you bring warm clothing.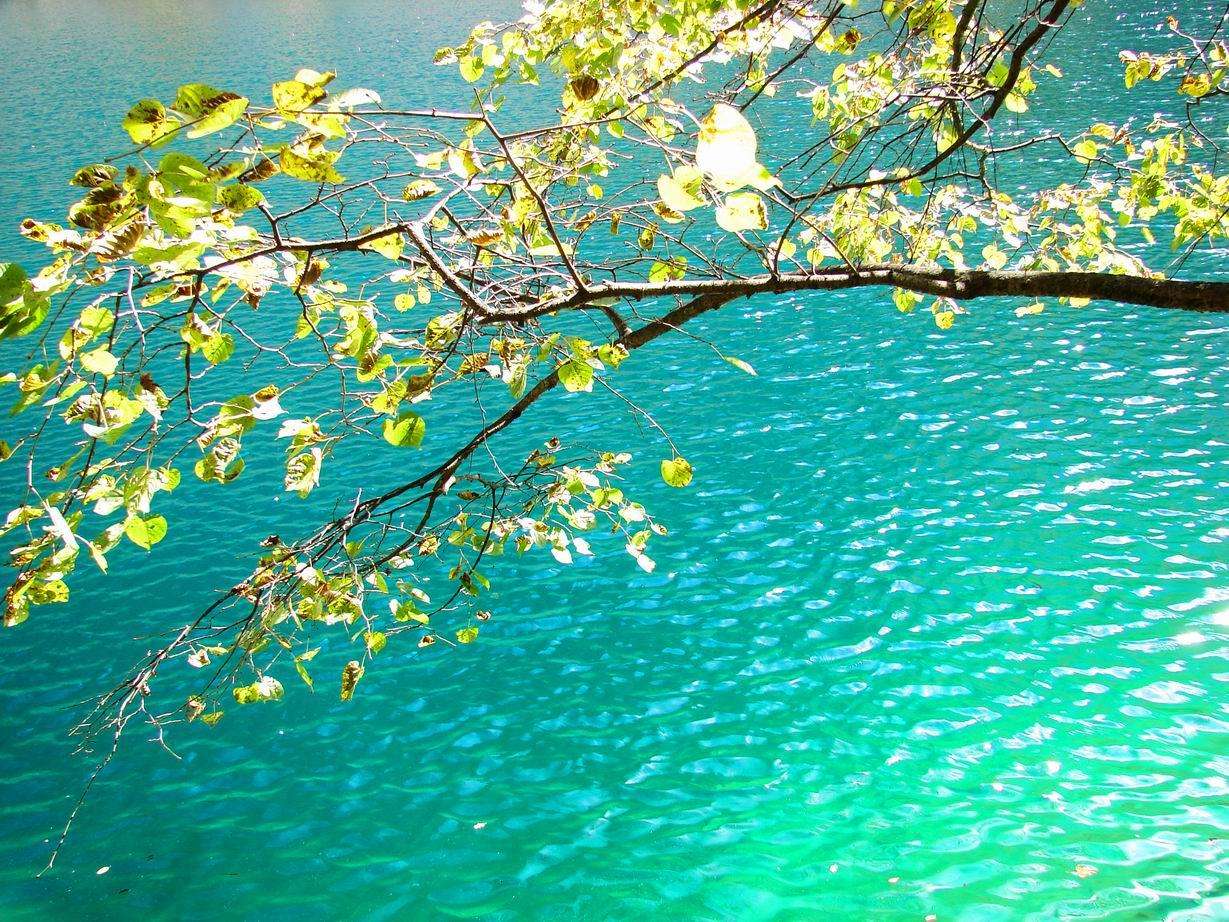 Winter
The snow turns Jiuzhaigou into a silver world during the winter, snowballs turn to ice flowers all over the trees, and even the waterfalls freeze. The lakes below sea level are bluer during the winter.
Like other mountain and plateau areas in the world, winter in Jiuzhaigou is very cold, usually 0 °C (32 °F) or below. We recommend warm clothing, such as an anorak.