Lijiang Transportation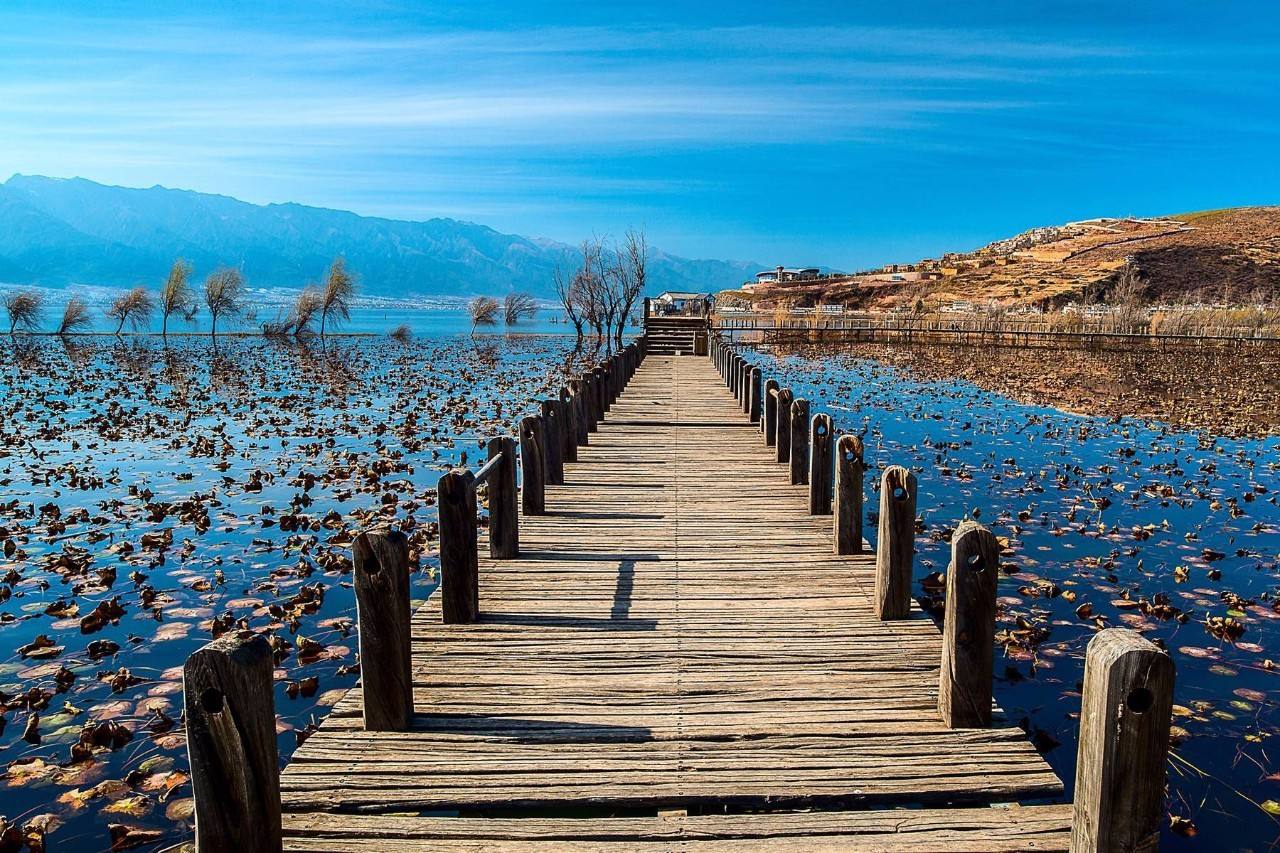 Introdution

By plane
Lijiang Sanyi Airport offers many flights to Kunming throughout the day. Less frequent flights also go to the bigger Chinese cities such as Chengdu, Chongqing, Beijing, Shanghai, Shenzhen, Guangzhou, and Xi'an, sometimes directly and sometimes through a connecting flight. The shuttle to Kunming is only 50 minutes and costs between 400-700RMB with tax. International flights have begun since mid-2011 but at the moment, there are flights only to Kuala Lumpur (Malaysia), Hong Kong and Taiwan; and occasionally Seoul (Korea).
The airport is 35 minutes (22km) from the Lijiang Old Town and around 45 minutes (28km) from Shuhe Old Town, in the suburbs of Lijiang. You can take a taxi (80-100RMB) or the shuttle just outside the arrival hall to the Blue Sky Hotel (20RMB). It leaves when it is full and the other end is 1km from Lijiang old town. A taxi from the shuttle bus terminal to the old town will cost around 10-15RMB. Buses to the airport leave about 100-120 minutes before flights, giving you at least an hour to check in.
By train
There are several daily services to Dali and Kunming. A ticket booking office is located on the north side of the road several hundred metres west of the bus station. The train station is an impressive structure about 7km south of Lijiang old town. Several public bus lines serve the station, including the number 18, 16 and some number 4 buses (every 30-40 minutes). Fare is 2 yuan. Taxis are reluctant to use the meter and will demand high fares of 30-40 yuan, though with bargaining 15 yuan may be possible. Be aware that taxis are not easy to come by at Lijiang railway station. An alternative is the small SUV-type vans which cruise around offering a share-taxi service.
A hard sleeper berth (with a cabin of 6 berths, with no door) from Kunming to Lijiang costs ¥179 and runs from 10PM to 7AM. The soft sleeper car (with a cabin of 4 berths, with a door) would cost you about ¥205 on the same train. If you travel by a small family, parents and a kid, consider the VIP chamber which is at the price of ¥614, one less than purchasing three individual tickets in a four bed standard room. You may feel a bit tight for luggage storage space, but you gain more valuable privacy, with your own family. From Dali the train is a faster, cheaper alternative to the crowded buses: Hard (padded) seat is about 31Y, and the journey takes only 2 hours from Dali city.
By bus
There are two bus stations, one located south of the old city called the Lijiang Bus Station 丽江客运站, and another between Shuhe Old Town and Lijiang Old Town called the Express Bus Station 高快客运站. Regular services to/from Shangrila and Dali and overnight service from Kunming stop at both stations. There is also a bus to Kunming travelling in daytime, taking about 8 hours. You can take the bus 11 in front of either of the bus stations to the old town or take a taxi.
From Dali, minibus/bus at 55/60¥ about every 30/60min, taking 2-3 hours.
There is a direct bus from Chengdu which starts at 11:20 at Xinnamen station in Chengdu. It takes about 24 hours to do the trip, and cost about 280¥.
Alternatively, you can take a train from Chengdu to Panzhihua (15h, ~191¥ for a hard sleeper) to arrive in the early morning. At the exit of Panzhihua train station, take one of the bus 64 on the left of the exit and get off at the terminus, which is the bus terminal (3¥, ~1h). Then, you can take a bus to Lijiang, which run every 45 minutes from 7AM to 1PM (from 83¥ to 92¥, ~8h).