What is the story of Chengdu?
Very few people have had the luxury of catching the panorama of Chengdu, a city covering a vast area and often shrouded in fog.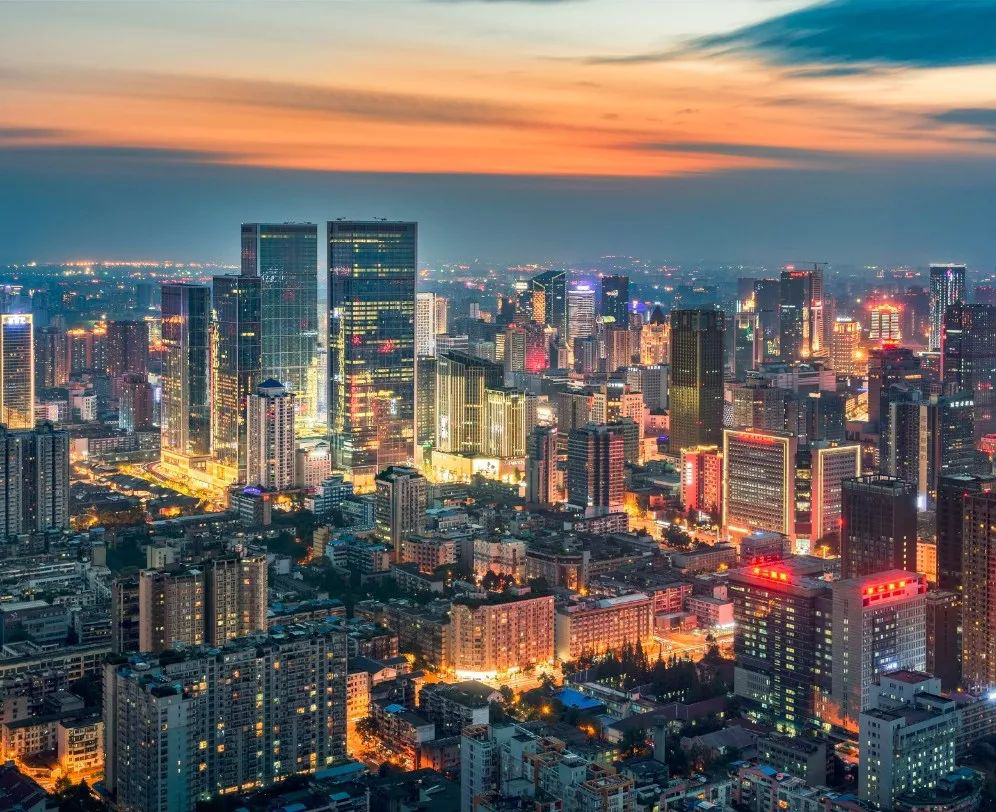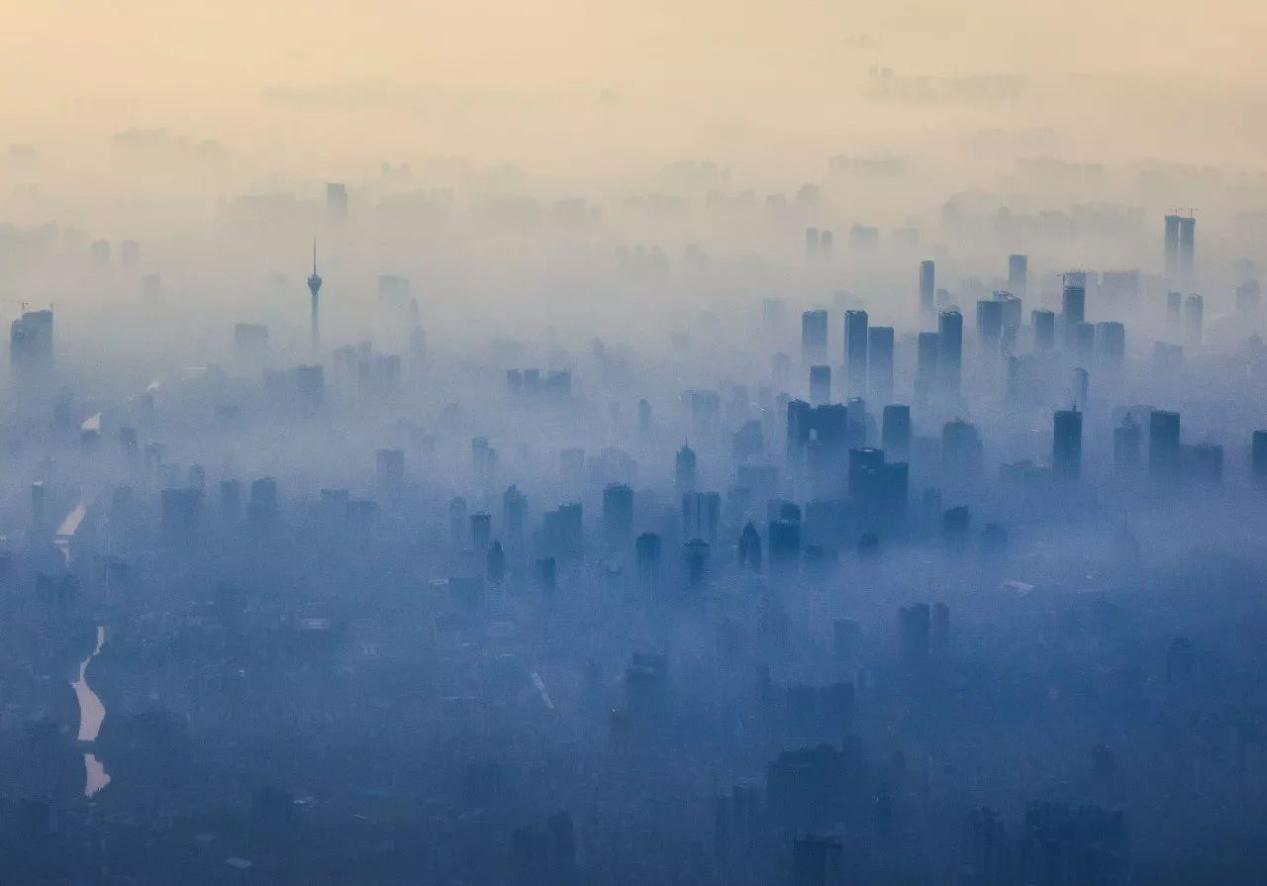 Jia Nan, a Jiangxi-born photographer who works in Chengdu, resolved to bide his time for the perfect view in seemingly the most difficult way. He ascended Mount Longquan in the east of Chengdu at six am every day for three years, patiently waiting for the dissipation of clouds and fog.
(The picture below is the sketch map of Mount Longquan which is one of the best vantage points to overlook Chengdu. The green part demarcates the administrative area of Chengdu. The original picture comes from Mapbox, revised by Zhu Yalin at the Planet Institute.)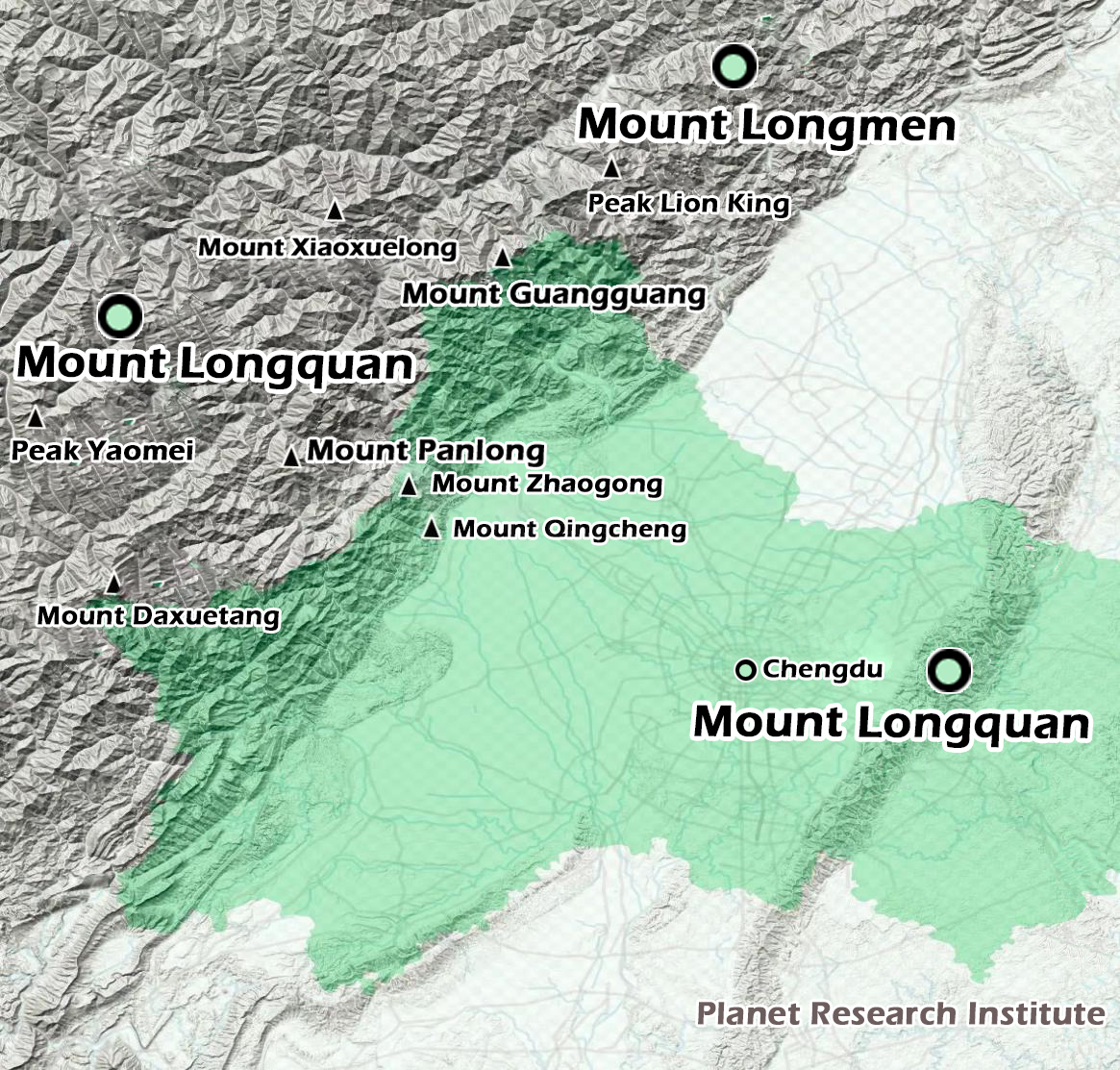 Unprecedented clear skies finally emerged on the morning of June 5th, 2017. Jia Nan seized this God-given opportunity to take a succession of 32 pictures which were delicately combined to deliver a genuine panorama of Chengdu. It is accurate because it not only presents an all-round view of Chengdu, but also clearly demonstrates that Chengdu stands on a plain sandwiched between two mountains.
Included in the panorama is the green wood's-covered Mount Longquan. Farther away stands the7000-meter-highMountGongga, the 6000-meter-high Peak Yaomei and summits along the Hengduan Mountains which are all clearly visible. The vast plain sandwiched between the two mountain ranges is dotted with human-made buildings. This magnificent and vibrant cluster is Chengdu, a mega-city with a 16 million permanent population.
(The picture blow was shot by photographer Jia Nan at Liangfengya on Mount Longquan and annotated by Mi Zhilin. The prominent avenue shown in this picture is Chenglong Avenue. Strictly speaking, part of the east side of Mount Longquan is also under the administration of Chengdu)